Work Together for a


Business Success
Quarks Systems is a premier web and mobile application development firm headquartered in India established in the year 2013. We create outstanding mobile apps and digital experiences with exceptional entrepreneurs, brands, and non-profits, in India and around the world.
We offer best-in-class design and development capabilities for mobile and web experiences. We provide all the capabilities you need to get from idea to launch.

Our Mission​
To be the global leader in IT Services. Building on our technologies, competencies and customer interests, and creating value for our stakeholders and customers. We'll achieve this by focusing on the intersection of our client's emerging needs and the acceleration of business and technological change.

Our Vision
Quarks Systems will be the first choice solution partner in the technology sector providing IT and Communication services to businesses throughout the region. We will become an integral part of our client's success, collaborating with them to achieve their strategic objectives whilst creating long lasting business value…

Our Values
Our values are the guiding principles upon which Quarks Systems was founded and how we strive to conduct our business on a daily basis.Values establish our view of the world as we shape the future. They determine how we treat each other.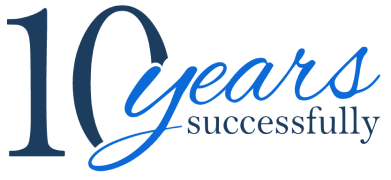 "We are trusted technology partners for clients in the following domains: IT Consulting, Enterprise Software Application development, ERP Solutions and Hosting Services. We work with a talented crew of digital strategists, tech and business analysts, and UX/UI designers along with our core development team to build unique, robust and responsive digital products for both consumer-facing and enterprise businesses."
Our culture and our philosophy are based on working smartly, efficiently, and collaboratively to ensure we love what we do every day. We believe in data-driven decision-making, and we adhere to an agile, analytics-driven approach – Build, test, launch, gather feedback, and evolve. At Quarks Systems, we don't just build web platforms and mobile apps. We create the kind of products that people talk about and use over and over again. We eat, sleep, and breathe digital. It's who we are.
Company's Growth Takes a Game-Changing Turn with Valuable Client Connection
This year was actually a game-changer for our company. This year, the company has started to grow after a small pause due to the COVID pandemic. We have started to get new client connections, and luckily got one valuable client connection from Ganpat University in this era, and that was really a best-on-time kind of connection for the company. Later on, we also got project GUNI GURU from the same connection, and gradually we gained progress from this breakthrough.
Moving Forward towards Next-generation Technologies
For tuning with the coming world, we are upgrading our self with next-generation technologies such as Artificial Intelligence and many more.
Thought for Own Product Development
After successfully providing client services, we have felt the need of own products to put in the market. We produced the best market products with our teamwork and dedication.
Industry Project Development Started
In this year we have entered in professional Industry Service Providing field. Our work and vision had connected us with Small scale industries to Big Brand Businesses.
Establishment of Quarks Systems as Training Center
Initially, a Quarks system was established as an engineering student training body. We have started with one small group of students. We have seen the journey from a small group of student to all colleges from our region.
Darshan Patel
Founder & CEO
As the Founder & CEO of Quarks Systems, I lead a team of highly skilled developers and designers who provide top-notch web and mobile app solutions to companies such as Azure Corporation, WeeWoo, and ISRO. Our goal is to deliver end-to-end solutions that meet the current industry standards and help our clients succeed in the fast-paced technology landscape. With a team of experts with diverse technological backgrounds, we are committed to turning our clients' ideas into reality and providing them with customized solutions that meet their specific needs.
Hevan Patel
Co-Founder
As the Co-Founder of Quarks Systems, I have been working for the company since 2012. Quarks Systems is an information and technology services provider company located in Ahmedabad, Gujarat India. In my role, I am responsible for the technical project management, after sales management and client-side communication. I ensure that our projects are completed efficiently and effectively, and that our clients are satisfied with the services we provide. My focus is on driving the growth and success of Quarks Systems while delivering value to our clients through the use of technology.
With Us, You Get Perks & Benefits
Quarks Systems have the expertise and resources required to design, develop and manage the highly available and highly secure technology platform that you need, giving you the time and confidence to focus on running your business.Here are 4 reasons why you should choose us to build your infrastructure, support your people and systems, as well as advise you on projects that will reduce your risk, enhance your productivity and give you a real competitive edge.
Performance Bonus on All Employee levels
For a Perfect Delivery We chosen Quarks Systems, We were 100% right in our decision. We got a software product exactly as we want in our automated system.
I sleep easier at night knowing the Quarks Systems team is in my corner. Supporting my business and keeping my systems in Tip-Top shape
I deeply appreciate the efforts and supports got from QUARKS SYSTEMS team without which my product won't be successful enough in market.
Being a managed services client has improved our uptime, increased our productivity and systematized our software updates